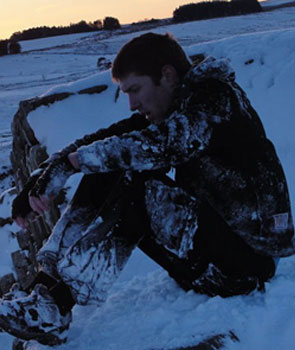 In January 2013, 25 year old Newcastle Tim Williamson from Newcastle will begin his attempt to become the first person to walk solo and unsupported to and from the North Pole, covering a distance of 2,200 miles over 120 days. If he completes the journey it  will be the longest ever recorded solo and unsupported journey.
Tim will be setting off from Resolute Bay in Canada on 13th January 2013 at 13:13. The northerly latitude at this time of year is in darkness – a darkness that will last for the first six weeks of the challenge.
With temperatures climbing every year and ice melting at an increasing rate, the window of making this journey is getting smaller and smaller – one day soon it will no longer be possible.
Having run the 300 mile division of the Yukon Arctic Ultra, Tim knows what the cold will be like but navigating in the dark for six weeks is a challenge that few people have undertaken solo.
Follow Tim's challenge:
http://thenorthpoleexpedition.com/