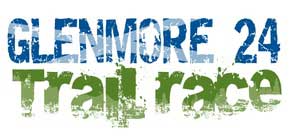 Last week saw the inaugural Glenmore 12 and 24 Hour Trail race take place in the Glenmore Forest, just outside Aviemore in the Cairngorms National Park in the Scottish Highlands.
24 hour trail races are  few and far between anywhere on the planet, as 100 milers are more popular and are usually p2p races or out and backs. The Glenmore 24 & 12 hour races take place on a 4 mile loop with a start/finish area in a beautiful setting.
There were 19 runners in the 24 hour and 8 in the 12 hour. Dutch ultrarunner Jeroen Renes won the 24 hour with 124 miles and first lady was Mimi Anderson. In the 12 hour New Zealander Antonia Johnson won the 12 hour with 72 miles and second lady was Jamie Aarons with 68 miles.
The date for the next race has been announced as September 1st 2012.
Results – Glenmore 24 Hour Trail Race – 2011
1
Jeroen Renes
124 miles
23:39:35
2
Ross Moreland
116 miles
23:34:11
3
Mimi Anderson
112 miles
23:22:35
4
Fiona Rennie
108 miles
23:46:49
5
Carrie Craig
104 miles
23:50:03
6
Alan Crawford
104 miles
24:30:57
7
Kev Hollings
100 miles
23:32:45
8
Victoria O'Reilly
92 miles
23:37:43
9
Ian Hall
84 miles
23:31:08
10
Karen Robertson
84 miles
24:05:52
11
David Jorgensen
80 miles
23:31:08
12
Mark Howlett
80 miles
23:56:55
12
Rab Lee
80 miles
23:56:55
14
Graham Bristow
76 miles
23:16:13
15
Ray McCurdy
64 miles
23:36:27
16
Paul Houston
60 miles
11:38:58
17
Natalie Aird
52 miles
15:05:46
17
Martyn Hollingworth
52 miles
15:05:46
19
Bob Steel
40 miles
7:00:48
Results – Glenmore 12 Hour Trail Race – 2011
1
Antonia Johnson
72 miles
12:39:23
2
Jamie Aarons
68 miles
12:17:59
3
Helen Buxton
60 miles
13:03:34
4
Colin Hutt
56 miles
8:31:23
5
Karen Donoghue
56 miles
11:54:38
6
John Watts
44 miles
11:57:56
7
Sophie Wells
40 miles
8:35:46
8
Mike Blamires
20 miles
3:57:12
Race Reports: Glenmore 24 Hour Trail Race Mimi Anderson
Race Website: Glenmore 24/12 Hour Race
Race photos on Facebook here and here
Theres a post on UltraNed about race winner Jeroen Renes