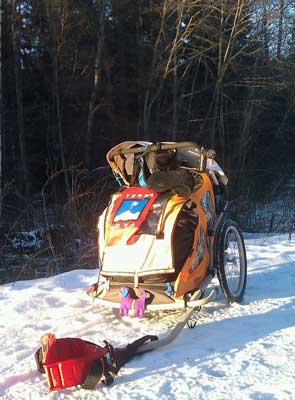 As Jesper Olsen completed world Run 2, a British Ultra runner announced plans to break the record for the fastest run around the world.
Kevin Carr 32, England plans to average 32+ miles a day on his 18-19 month run, this would see the fastest run around the world time drop by some 100 days.
The first continent to reach is the Arctic via Northern Europe, so Carr is setting off in July 2013 to run through the Arctic before the 24 hour nights set in during the winter months, the date has also been chosen to avoid hitting Australia during their summer, a bid to reduce running weight by conserving water costs.
The run is completely self-sufficient, a purpose built trailer-tent is being built which allows a runner to run in a fairly normal style whilst carrying 30-50% body weight – something impossible to accomplish with a back pack or when pushing a trolley.
The start date/route choice has been planned around water carrying needs through Australia – running this way without a support crew would be almost impossible in the Australian summer.
Kevin was the first person to run Lands End -John O'Groats as an off-road 1,254 mile mountain-marathon in 2009. The route stuck to the high ground of England and Scotland covering a distance of 48 marathons in 46 days and the combined ascent totalling more than four times the height of Mount Everest.