THE BEST ULTRAMARATHON SHOE JUST GOT EVEN BETTER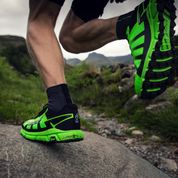 inov-8 will take the sport of ultramarathon running by storm this summer with an evolution of its award-winning TERRAULTRA shoe.
Featuring an improvement in its pioneering use of Graphene-Grip and a new plush cushioning foam that delivers greater energy return for longer, the TERRAULTRA G 270 is the ultimate shoe for big trail miles. An evolution of the TERRAULTRA G 260 – which won multiple awards including Best Trail Running Shoe 2018* – the TERRAULTRA G 270 launches today (July 16th).
Among its testers has been Damian Hall, one of the world's leading ultramarathon runners, who will wear it to attempt a Fastest Known Time (FKT) on the 268-mile Pennine Way (England's oldest National Trail) next week.
Michael Price, COO of inov-8, who are based in the UK's Lake District, said: "Ultramarathon running has boomed in recent decades, with studies* showing a 1600% increase in participation of events further in distance than a marathon.
"Our first specifically designed shoe for these committed runners, the TERRAULTRA G 260, featuring the world's toughest grip, was a huge success. It has become the best-selling trail shoe in the history of our own website retail channel, with sales doubling in the past year.
"Now, following an 18-month period in which we gathered feedback from ultramarathon runners across the world, we are ready to launch the TERRAULTRA G 270. It features several small, yet crucially detailed, improvements that will make a big difference in pe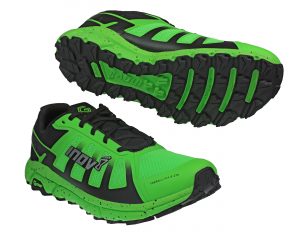 rformance. The best just got even better."
As well as the improved use of Graphene-Grip rubber and outsole flex grooves to aid long-lasting sticky traction, the new POWERFLOW MAX midsole foam delivers 20% more energy return and retains its optimum cushioning levels for twice as long as its predecessor. This ensures a snappy and responsive ride at all times, even deep into an ultramarathon.
The new BOOMERANG insole boasts a 40% increase in energy return versus the previous footbed, while ADAPTERFIT technology in the upper works with the foot to adapt to any swelling or changes in terrain and improve overall comfort.
Hall, who won last year's Ultra Tour Monte Rosa and placed top-five at the 2018 Ultra-Trail du Mont-Blanc, said: "These shoes are an ace in the hole! The grip is even better than before and the extra bounce from the cushioning is very welcoming as the miles stack up – as they will do on the Pennine Way FKT attempt. They hold the foot really well and have a nice wide toe box for extra comfort."
Thanks to its collaboration with Graphene experts at The University of Manchester, inov-8 is the only brand in the world to use the Nobel Prize-winning material in sports footwear and has a patent-pending on the technology. By infusing the world's strongest material into their rubber, the brand has developed no-compromise outsoles for running, hiking and fitness that are both insanely sticky and incredibly tough wearing.
Such has been the growth in popularity, inov-8 has seen a 44% surge in global sales of its Graphene-enhanced footwear so far in 2020 compared to the first half of 2019.
The TERRAULTRA G 270 launches today (July 16th), priced at £145 / €170 / $160.
Details:www.inov-8.com/terraultra