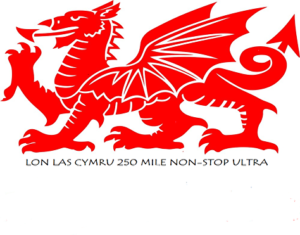 Mark Cockbain has announced a new non-stop multiday race from Anglesey to Cardiff in 2017, the Lon Las Cymru.
"A 250 mile non-stop race from Holyhead to Cardiff Bay down the centre of Wales crossing several mountain ranges. Mostly on road, you will be virtually self sufficient which will make this an incredibly difficult challenge as you would come to expect from COCKBAIN EVENTS.
You will follow Sustrans cycle route all the way, with the last 55 miles along the 'Taff Trail', making this possibly the longest non-stop road ultra in the UK.
As will all our events this will be a no-nonsense, basic, low key event designed to push you to your limits".
The event takes place October 12,13,14 and 15th 2017.
This is a difficult challenge requiring 100 km a day to finish within the time limit, reminiscent of the JOGLE events that have been held over the last few years. While not a huge challenge on the first day, maintaining an average speed of 2.9 km an hour on the last two days is where the 'challenge' part kicks in.
All the details on the race website: Lonlasultra.com