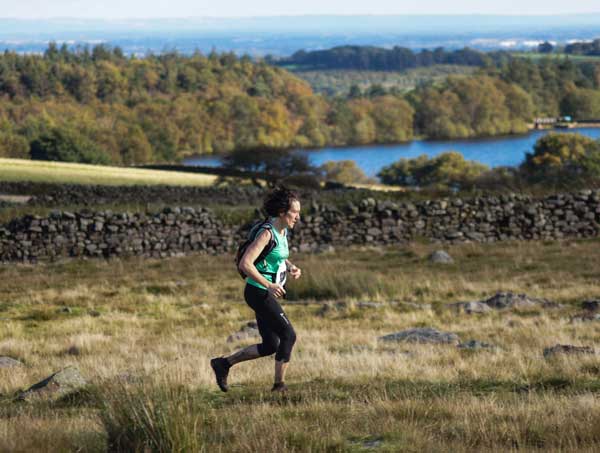 Round Ripon Ultra 2013 and the Round Ripon Relay October 5th 2013.
Back for the fourth year, the Round Ripon Ultra is returning in 2013 with the popular format of beautiful countryside, well stocked feed stations and enthusiastic support. Following the northern section of the Ripon Rowel, the 35 mile ultra combines some stunning scenery, a world heritage site, pretty Yorkshire villages, woodland tracks and open moorland.
Organised on behalf of UK charity Teach Africa (www.teach-africa.org) who provide a chance for some of the world's poorest children to better their lives through educational unavailable to them under normal circumstances. The race offers the unusual opportunity to Race for Free by supporting the work of this vital charity.
Have your race for free AND make a difference to under privileged children.
The race starts in the hamlet of Studley Roger close to Ripon and heads north following the River Ure to Masham home of two world famous breweries. The climb to the top of the moors at Ilton is rewarded with spectacular views across to the east and stunning forest trails descending back down to Studley Roger and the finish through the Royal Park.
2010 winner David Jelley has confirmed that he will be available at the start to pass on last minute tips, race sponsors Up & Running have once again confirmed their sponsorship of the race.
2013 also sees the return of the Round Ripon Relay, run over the same course as the 35 mile ultra teams of up to 5 runners can tackle the distance together tackling legs of between 4 and 9 miles. With a stunning course, well stocked checkpoints, a free Tech top and a commemorative medal for all ultra runners this will prove to be an extremely well popular race again in 2013.
Visit Go Beyond Ultra.co.uk/events for more information and to register.