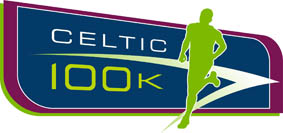 The Dumfries and Galloway Standard ran an article about the Scottish team at the recent Anglo-celtic Plate in Galloway.
Running: Marcus scores impressive hat-trick
Apr 3 2009 by Our Correspondent, Dumfries Standard Friday
IN HIS debut run at the Anglo Celtic plate race in Galway at the weekend, Dumfries Running Club's Marcus Scotney completed an outstanding hat-trick.
He finished in third place in the UK 100 kilometre championship as an individual, winning the Gold medal as first Scottish championship runner and helping England to retain the overall team title.
Read the whole article, Running: Marcus scores impressive hat-trick