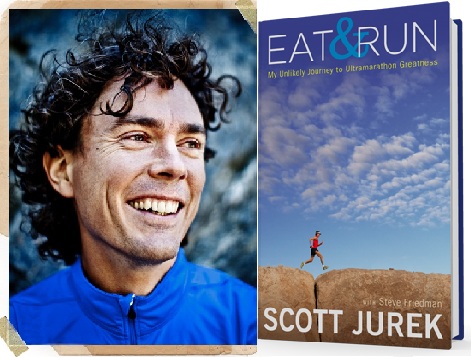 Vegan Ultrarunner Scott Jurek at Vegfest London next weekend and will be giving talks at the Vegfest Olympia venue. This is is schedule posted on his Facebook.
Fun Run in Hyde Park (all are welcome)!
Saturday, October 5th:
7:45AM – meet at Speakers Corner (near the Boris bike hire station). Sponsored by Brooks Running UK and Serpentine Running Club.
VegfestUK at Olympia Hall West (few tickets left online but some will be available at the door)
Saturday, October 5th:
12:00PM – Book signing at Stall S1 on 2nd Floor
1:00PM – Nutrition talk "Eating on the Run", Ground Floor
3:00PM – Panel "Meet the Experts", Ground Floor
Sunday, October 6th:
1:00PM – Panel "Meet the Experts", Ground Floor
5:00PM – Lifestyle talk "Food as Fuel", Ground Floor
Bloomsbury Institute Event – (Looks Sold Out)
Monday, October 7th:
6:00PM drinks and smoothies
6:30 – 7:45PM salon interview
More details here: http://bit.ly/1drKimW