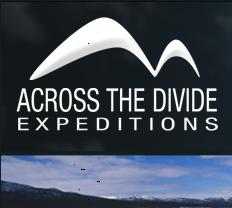 Train for a desert ultra marathon with Across the Divide
21-23 August 2009
Outdoor enthusiasts will be pleased to hear that they can push their passion for running to the next level with the help and support of Across the Divide. The challenge event specialist is hosting a training event from the 21-23 August 2009, designed to benefit anyone considering a multi or single stage desert ultra.
The event will begin at Across the Divide's headquarters in Somerset, and over the duration of the weekend participants will run up to 70km through night and day, passing along the stunning Jurassic coastal path. The weekend is designed to enable competitors to increase or decrease their distance depending on any current training plans that may already be in place. All routes will test fitness, stamina, equipment and fluid/energy plans.
In addition, the weekend will include Q&A sessions with Across the Divide's Race Director, previous participants of the Namibian 24 Hour Ultra Marathon and a race doctor. These experts will offer advice on suitable kit, risk assessments, race strategies, health risks, medical issues and hydration and energy.
Across the Divide, will provide a full breakfast on the first day of the weekend, but competitors must bring all other food with them to maintain a realistic ultra marathon experience. Tents will be provided, and a fee of £80 will be charged for the weekend to cover all costs.
Steve Clark, Operations and Development Director at Across the Divide said, "The training weekend offers invaluable guidance for anyone considering an ultra marathon, as well as preparing those who have already signed up to Across the Divide's Namibian 24 Hour Ultra Marathon. It's a fantastic opportunity to speak to the experts, test out kit, practice running in race conditions and to discuss any fears or concerns that people may have about such an extreme event. There's always a fantastic group of people involved and the event is designed to be fun as well as challenging."
For further information or to book a place on the training weekend please contact Across the Divide on 01460 298027 or email jenn@acrossthedivide.com www.adventure-racing.org