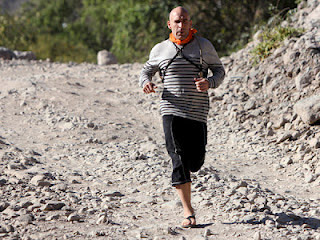 Inspirational Talk Series at Run and Become
Barefoot Ted makes a welcome return tothe UK for more inspirational discussions at Run And Become in London. Having espoused the benefits of minimal footwear for many years, Ted's legitimate concerns with the use of over-protective footwear led him to use simple huaraches which he developed after meeting the Tarahumara Indians in Mexico and now produces commercially under the name of Luna Sandals.
Come and hear about Ted's new adventures and learn all about Barefoot Running from the expert himself. Places are limited so visit the Run and Become blog  and email Run and Become asap.
Friday 29th June, 6.30pm
Run and Become, 42 Palmer Street, London SW1H 0PH