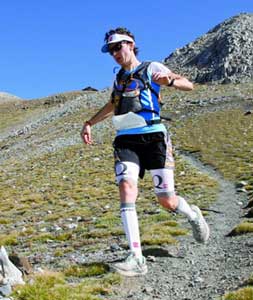 The Highland Fling 2012 also incorporated the 2012 Scottish Ultra Trail Championships. This 53 mile ultramarathon follows the  first half of the West Highland Way starting at the Railway station at Milngavie and finishing at Tyndrum.
Carnegie Harriers runner Scott Bradley won the Scottish Ultra Trail title with a fast time of 7:23:11 along with Sharon Trimble who finished second overall in the Fling to Spain's Emma Roca who finished in 8:23:14. 363 finishers and 51 DNF's.
There was also a four person relay race that attracted 56 teams. Full results on the website at the link below.
1 Scott Bradley 7:23:11
2 Ludo Pommeret 7:33:19
3 Terry Conway 7:40:13
1 Emma Roca 8:23:14
2 Sharon Trimble 8:33:12
3 Sharon Law 8:38:30
Resources
Race website: Highland Fling
Race report: John Kynaston
Race report: The 53 Mile Hoka Highland Fling 2012
Race report: James Elson
Sottish Athletics report – Bradley wins Scottish Ultra Trail title