The North Face® Athlete Jez Bragg Claims 1st Place in The Fellsman
For immediate release. Staveley, UK, May 17th, 2011: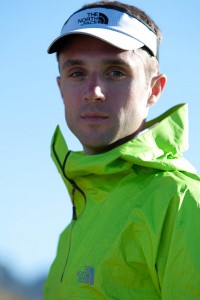 The North Face® athlete Jez Bragg took first place finish at The Fellsman which took place in the Yorkshire Dales on 14-15th May 2011.
The Fellsman experienced ideal weather conditions – cool, breezy with excellent visibility.  The dry weather running up to the event ensured firm underfoot conditions resulting in record running times for both the men's and women's categories. Jez Bragg completed the grueling 60-mile (96km) course in a time of 10 hours and 6 minutes, beating the previous record by a full five minutes.
Jez commented: "I'm very pleased to have taken the win this weekend. I started off steadily and when I reached Dent I felt really strong; at that point I decided to go for the record.  I really love this event, it is the second time I've done it and I plan to come back again.  I am now feeling confident that my preparation is going well for my next race, the Western States 100 at the end of June."
Jez plans to return to The North Face® Ultra-Trail du Mont-Blanc® to defend his title in August later this year.
Read Jez's wite-up of his race: The Fellsman (c.62miles/ 11,000feet)
Checkout the news on The Fellsman.org.uk
For further information on The North Face® performance athletes, trail-running products, upcoming ultra-running events, and the Get Ready For Ultra-Trail video training series, click:
Web http://eu.thenorthface.com
Facebook – http://www.facebook.com/thenorthface
Twitter – http://twitter.com/TheNorthFaceEU