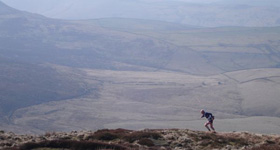 50 Mile Road Race
Long Eaton Running Club is organising a 50 mile road race for 2011.
In 2011 the race will be from 6am to 9pm on the 11th June and starts and ends in Breaston.
Entry will be £15 (£17 unaffiliated) with a minimum age of 21. Marathon distance required for entry.
Long Eaton 50 Mile Relay
There will also be a 6 runner relay around the same 50 mile route as the ultra.
Detailed race information is available from the Long Eaton Running Club website