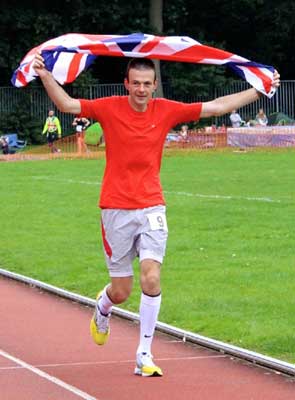 Scotland descended on London and bagged the top spots at the Self-Transcendence 24 Hour Tooting Bec. Marco Consani from Garscube Harriers in Glasgow won the race overall with 154 miles 262 yards, while Fionna Cameron from Harmeny AC in Edinburgh ran 134 miles 1072 yards.
The weather conditions were pretty much perfect for the 44 starters and 80 year old Geoff Oliver was in the field for the first time in the over 80 age group and finished setting a remarkable total of 7 world ultra distance age group records finally completing 94 miles.
The event also included the English Ultra Championships which were won outright by Helen James 3rd place overall with 128m 466y, 206.423 km. First man was Nick Thomas completing 127m 109y 204.487 km.