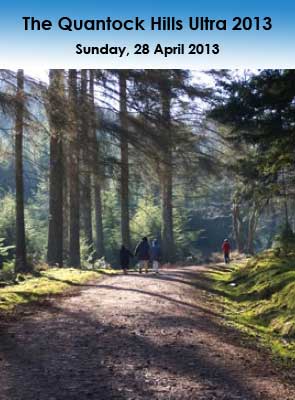 Rob Wood has announced a new ultra for the South-West – The Quantock Hills Ultra which will take place near Taunton in Somerset.
The first Quantocks Hills Ultra is to be held on Sunday 28th April at 9am. The race is mostly within Great Wood which is managed by The Forestry Commission. The very hilly figure of eight course will be covered five times over the 43 miles, with runners going on single track paths, forest tracks and open moorland.
There will be three aid stations per lap and access to your own drop bags every lap.
See www.ultrarun.co.uk for entries and further updates.