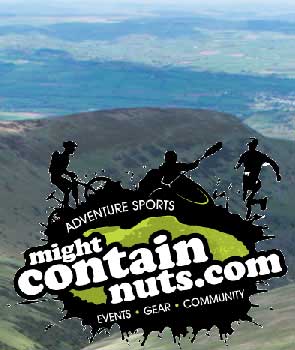 The The Welsh Ultra Running Series concluded last week with the Brecon 40. The series is organised by Might Contain Nuts and consisted of four events that took place in Wales between October 2011 and May 2012. Congratulations to Piers Stockwell and Victoria Mousley – the first Welsh Ultra Running Series Champions.
Round 1 – 30 Miles – The Black Mountains
Round 2 – 40 Miles – The Ultra Brecon 40 – Winter Edition
Round 3 – 50 Miles – The Wye One Way 50
Round 4 – 40 Miles – Ultra Brecon 40 Summer
Overall series Winners:
Male
1st Piers Stockwell 2966 points
2nd Barry Murray 2959 points
3rd Gary Davies 2561 points
Female
1st Victoria Mousley 3065 points
2nd Katherine Samuelson-Dean 2098 points
3rd Karen Horsler 1880 points
The Ultra Brecon 40 Summer event was also part of the Run Further, UK Ultra Running Championships. The website indicates that the Welsh Ultra Running Series will take place again in the 2012-13 season.
The Welsh Ultra Running Series 2012 Results
Might Contain Nuts website: www.mightcontainnuts.com
Might Contain Nuts blog: http://mcnutsblog.blogspot.co.uk/
Race Photos by Jon Phillips