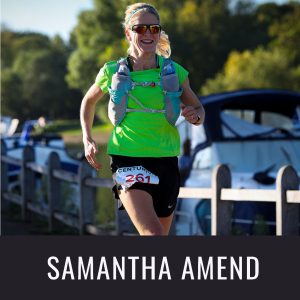 The Centurion Track 100 2021 is an elite level event taking place at the Julie Rose Stadium in Ashford, Kent, and is designed for runners to compete under optimal conditions and with the emphasis on the fastest possible performances much like Desert Solstice in the US. The Centurion Track 100 was first held in 2019.
The 100 mile race has a 17 hour cut-off in place for all runners. Splits will be taken at 50km, 50 miles, 6 hours, 100km and 12 hours. All split distances are individually ratified as record eligible. The race holds an IAU Bronze label. The race starts at 06:00 am
The current Course Records were set in 2019 with Thomas Payn running 12:25:30 and Debbie Martin-Consani set the women's record in 16:21:03.
List of Entrants
| | | | |
| --- | --- | --- | --- |
| Name | | City | Sex |
| Samantha | Amend | Wallingford | F |
| Jo | Newens | Edinburgh | F |
| Sarah | Sawyer | Brighton | F |
| Ali | Young | Amersham | F |
| Mike | Bisson | Southampton | M |
| Rob | Forbes | Coln St Aldwyns | M |
| Mark | Innocenti | Tring | M |
| Andy | Jordan | Harpenden | M |
| Grant | Macdonald | Glasgow | M |
| Stephen | Marks | Rugby | M |
| Benjamin | Parkes | London | M |
| Rob | Payne | Market Rasen | M |
| Jason | Porter | Bow | M |
| Aleksandr | Sorokin | Vilnius | M |
| Michael | Stocks | London | M |
| Joseph | Turner | Cambridge | M |
Website: Centurion Running
Facebook: Centurion Running