COROS Wearables Partners with Running Reborn – The Story
Ten years ago, performance coach Shane Benzie was training with a group of elite runners, in Iten, East Africa. Their movement was unlike anything he had witnessed in the western world, it was fluid, synergistic, connected, almost elastic.
Intrigue and fascination inspired Shane to go on a journey to better understand what he had witnessed and learn how he could share it with others and change the way we run and move for the better.
He spent 10 years living with and observing the natural movement of indigenous tribes and researching athletes in Ultra races, parkruns and marathons from Peru to Cardiff to the deserts of Morocco. He wrote about his journey in the book The Lost Art of Running.
Using cutting edge technology and in-depth research into the perception of our movement, Shane has been able to piece together a movement philosophy that is just like a forgotten language, which we are in danger of losing forever. What he has discovered is a little-known elastic system that we all have in our bodies.
After a number of years testing this movement philosophy with successful elite athletes and over +3000 runners of all capabilities, Shane realised that there just wasn't enough time for him to coach people in person, and to make the difference that he would like to, in the way we run and move.
The best solution appeared to be through videos and Running Reborn has crafted more than 30 coaching techniques into small bite-size video learning sessions, which enable runners to easily learn running skills, giving them tips on how to practice them. The coaching films are complemented by two mini-documentaries featuring running journalist and author, Adharanand Finn, who wrote 'Running with The Kenyans', and James Earls, who is a leading bodyworker and expert in fascia, both of whom have influenced and inspired Shane's research. There are also several films featuring some notable elite Ultra and Marathon athletes. The website is regularly updated with articles, guest research, every-day-runner stories and technique tips to ensure members have new insight and the inspiration needed to become masters of their running skills.
COROS Wearables Partners with Running Reborn
To add to this developmental platform, COROS Wearables Inc., makers of innovative performance GPS watches have today announced a partnership with Shane Benzie, and Running Reborn.
This new partnership plans deeper research into the scientific field of Vertical Oscillation, as well as to educate runners on the benefits of training with COROS Running Dynamics by pairing this data with professional movement techniques to ensure that training and recovery are optimised.
Shane's scientific research, as well as product feedback, will help contribute to continual algorithmic improvements as well as to new features in upcoming COROS products. The partnership will also include welcoming Shane as an approved coach for COROS Wearables, content provision, as well as the sharing of training and performance insights to improve COROS products and services.
Global Partnerships Manager for COROS Wearables, Ben Clark said, "I am pleased to be starting this journey with Shane and the Running Reborn team. Their expertise in this field will help to further convey the benefits that training with Running Dynamics provides, as well as create new research.
Whilst almost anybody can track their run with pace/distance/time, it is the addition of Running Dynamic metrics (stride ratio/length/height, form power, cadence, ground time, left/right balance, running power) that can mean faster laps and less energy exhausted. This data can enable athletes to be their best.
Together with the natural synergy that both brands possess, I believe Running Reborn and Coros have a winning formula which will enable current and new COROS users to reach peak performance capabilities".
Shane Benzie added: "I'm very excited to be teaming up with COROS and starting our journey together to change the way that runners think about Running Dynamics and how they utilise this information to be the best they can be. Thanks to COROS we are all privileged to be able to record our running data, our movement is like our fingerprint in that it's unique to us so we must use our running intelligence to maximise our individual goals while taking into account the environments we are running in."
Annual membership with Running Reborn is just £30 (NFI), which enables full access to all content during that membership year. Running Reborn have also set up a Facebook Group for people to share their stories, endeavours and which enables us them frequently drop in skill tips and keep connected with our Reborn Runners. Shane believes he has created an affordable and accessible platform that will enable all runners of every type from everywhere to benefit from elite coaching skills, techniques, tips and insights.
Bolstering this, Running Reborn will be regularly hosting webinars to discuss skills, techniques and how to harness this natural elasticity in our running.
Take your running skills to a new level. Visit Running Reborn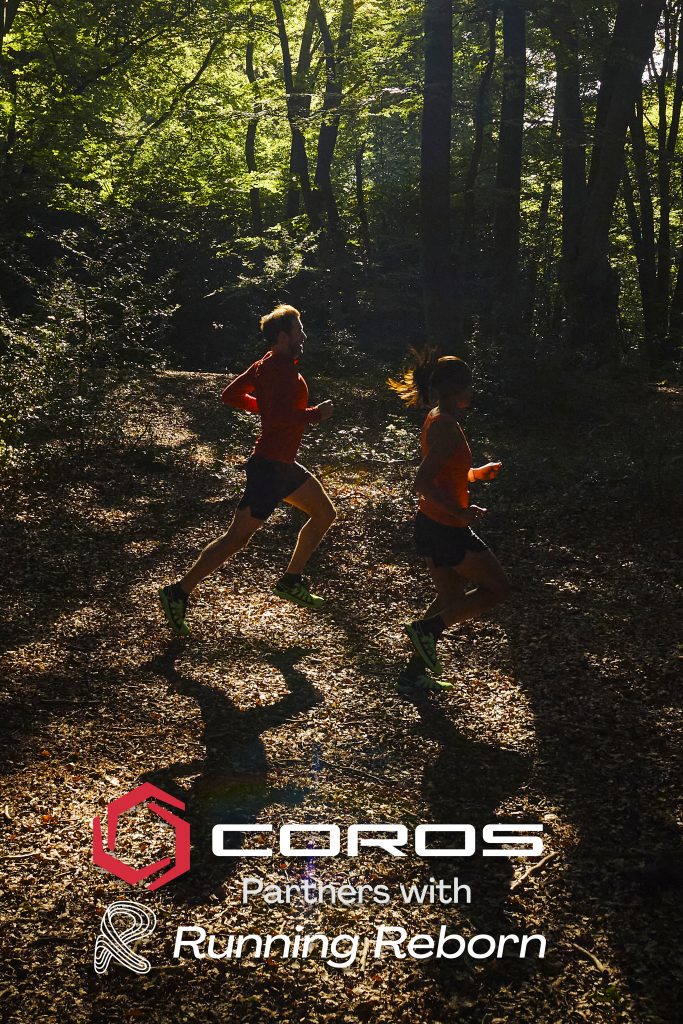 Subscribe to Ultrarunning World magazine to get the current issue with the latest news, reviews, race reports and featured articles.