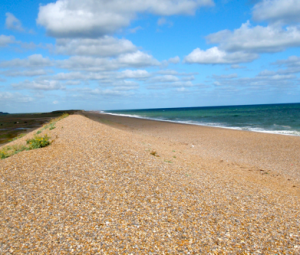 The Norfolk Ultra offers a choice of a 30 or 60 mile ultramarathon race on out and back course along the North Norfolk Coast. Though flat the course offers plenty of variety as runners will be faced with shingle, sand, trail and some pavement. There is no detailed navigation requirement. The event is supporting the East Anglian Air Ambulance.
What you get
The race is fully insured and marshalled and all runners will receive a detailed brief and route card prior to the start. Aid stations will be in place along the route and there will be free sports massage for all runners at the finish. All competitors will receive a race t-shirt. For Goodness Shakes and Orbana energy drinks are supporting the event.
Prizes
Timex and Mizuno are providing prizes for the event and the winner gets his/her next race with us free.
How to apply
Contact us @ info@adventurehub.com 07525000933 and we will send you your registration pack. Once we have received your application and payment you will get the route card and detailed runners pack.
Website
Norfolk Ultra
After the 2010 Norfolk Coastal Ultra, Adventure Hub is providing a series of 6 ultra distance running events of 50 – 75 miles throughout the UK in 2011.