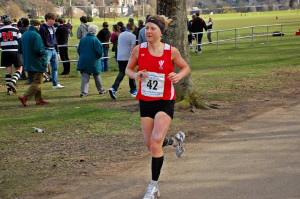 SELF TRANSCENDENCE 100KM/50KM RACES, PERTH 31ST MARCH 2013
Entries are now open for the Self-Transcendence 100km /50km road races to be held at North Inches Park in Perth on Sunday 31st March 2013. It is an open race, and the event will incorporate both the UK Athletics and Scottish Athletics 100km championships and act as a trial for the GB 100km team. The shorter 50km race will be the Sal 50km championships. Also incorporated into the event is the annual Home Countries International, The 2013 Anglo Celtic Plate.
The Perth course, which utilises the beautiful North Inches Park on the banks of the River Tay, has been used on three previous occasions for ultra events of 100km and 24 hours, the last being in 2011. On that occasion Scotland's Craig Stewart recorded the third fastest time ever in Scotland for the 100km distance of 7 hours 1 minute and 36 seconds. Wales's Emily Gelder with 8.00.37 recorded the women's Scottish all-comers 100km record in the same race.
Race Co-ordinator Adrian Stott says," Whether appearing in a National vest ,or just trying to complete your first 50km or 100k event, next March's race, on Easter Weekend, is a great opportunity for Scottish and British  ultra runners to be part of what is always considered to be one of the highlights of the UK ultra calendar. It will be a good quality race at the sharp end in both men's and women's races, with GB 100k and 24 hour ultra international and  defending UKA champion, Emily Gelder already looking forward to running at Perth again as will Issy Knox(HBT) and Thomas Loehndorf (Greenock Glenpark) the defending Scottish  champion. The huge interest in ultra distance generally in the last few years has also led to an increase in general enquiries about the event already. It will be the only chance to run an accurately measured and certified race over the classic internationally recognised distance of 100km in Great Britain in 2013. What's your 100km time??"
Full race details and entry link are HERE
Full details of the Scottish selection Policy for the Anglo Celtic Plate are HERE
Full details of UKA selection policy for the 2013 European and World 100km championships are HERE