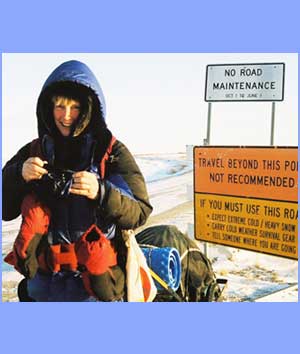 Just writing on behalf of the Royal Scottish Geographical Society to let you know about our upcoming talk in Perth by Rosie Swale-Pope MBE.
As you may know, Rosie completed a five year round the world run, an amazing achievement after a number of long distance runs including running across the Sahara, Iceland and Romania.
She's popping over to Perth midway through a run from Paris to Rome, which she's following up by running in the Rome Marathon. She's definitely an inspiration to those of us who've dreaded our next half marathon!
Rosie's talk will take place on the 7th of February at Perth Concert Hall at 7.30pm. It's £8 for adults and free for under 18s, students and RSGS members. You can also book tickets direct from the Concert Hall at
http://www.horsecross.co.uk/whats-on/2012/feb/07/rosie-swale-pope-56653/
We'd really appreciate if you'd pass this information on to anyone you think would be interested!