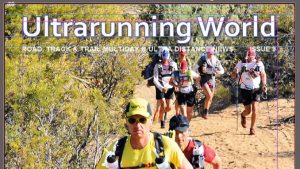 The next Ultrarunning World Submission deadline – Issue 10, is December 15th.
If you would like to submit an item for review such as a race report, race preview, interview, information about an upcoming ultra, then there's a week to go.
International ultra and multiday events accepted as well, provided the document is written in English.
You can send send submissions via:
The contact page
Email: editor@ultrarunningworld.co.uk
By post to: Abichal Sherrington, 38 Shadwell Rd, Bristol, BS7 8EP
More details and guidelines can be found on the submissions page
The deadline for issue 11 is January 19th 2018.
Issue 9 should be published within the next week.
The current issue is 8 and is available for free on the Downloads page.