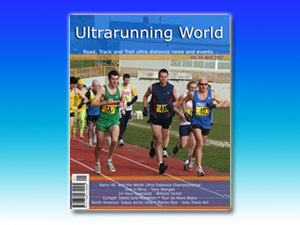 I am very excited to announce the publication of the first edition of Ultrarunning World magazine. Plus its available as a free download. It has been over 2.5 years languishing on my wish list of things to do and now its done. A new journey has begun.
In 2004 I made a small black and white magazine called Multiday Running of which I produced 5 editions, though the 5th magazine only had 10-20 copies printed and due to my nomadic lifestyle at the time in 2006 I had the desire to make a colour magazine but I wanted it to include ultras as well as multidays and so Ultrarunning World website was born as a vehicle to support that endeavour.
My circumstances changed in such a way that I was unable to get it together to put the time and effort in to making it happen yet I have still been soliciting material from the community somehow believing that a day would come when the elements would finally come together.
Today I feel a lot closer to that goal as the pdf is ready to print when I can raise the money for the printing,
if there is enough demand. However that will not be free. Estimated price is £3-3:50 for Europeans.
For now, as this material is from 2007, I am happy to offer Ultrarunning World magazine as a pdf for free. The next edition will have current calendars as well as some fresh news and articles written over the last 2 years.
I welcome any input that is relevant and appropriate to the ultrarunning world.
Please send an email if you would like to order a printed copy to: mail@multidays.com
UltraRunning World Contents:
Ultrarunning World Contents
Barry 40 – Mick McGeoch
The Highland Fling – Murdo MacDonald
Run Across America – Martin Illot
Uno In Brno – Tony Mangan
Seven Days in the Swiss Jura – Kris Whorton
The North Face Ultra-Trail Tour du Mont-Blanc – Aisling Coppinger
Ultra Athletes Grapple Arctic Front – Jessica Simon
Discovering the Goal – William Sichel
Motivation: Differences between a 5k and an ultra – Neil Cook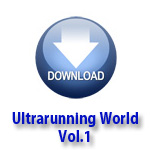 Contribute
If you would like to contribute to the magazine in any way from the production side to the content or advertising please send email to mail@ultraruningworld.co.uk.
Many thanks.