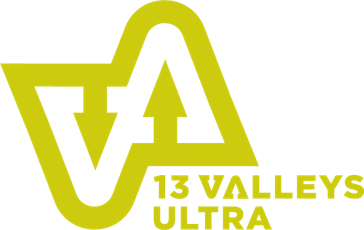 The 13 Valleys Ultra is a new ultra marathon which will take place from Friday 2 to Sunday 4 October in the stunning landscape of the Lake District National Park. The route takes in all 13 valleys of the UNESCO World Heritage site, providing a challenging route for ultra runners and challenge walkers of all abilities.
There are three distances – 5 Valleys (60km), 7 Valleys (100km) and 13 Valleys (180km) – each promising spectacular trail and mountain running over the fells, round the magnificent lakes and waters, and through the unique valleys of the Lake District National Park.
The Great Run Company, organisers of the world's biggest half marathon, the Great North Run, have pledged to donate 5% of all entry fees to the Lake District Foundation to support its work in the National Park.
This year's event will see over 1,000 runners take part across the three distances. The event is designed to attract new ultra runners to the sport, and new visitors to the Lake District.
Paul Foster, CEO of Great Run Company said: "The 13 Valleys Ultra is a hugely exciting concept. Our vision is to create a challenging new ultra that brings both new people to the sport and attracts a world class field to the Lake District. Our partnership with the Lake District National Park makes this event possible, and we've worked with them since day one to ensure that the event will make a hugely positive impact on the Lake District.
Richard Leafe, CEO of the Lake District National Park Authority said: "We are delighted that an event of this calibre is being created in the Lake District, celebrating and enhancing understanding of our World Heritage Status. By supporting the local charity the Lake District Foundation, every participant will also help look after this special place for the future"
The 5 Valleys and 7 Valleys events offer participants a more accessible opportunity to experience the spectacular 13 Valleys route, whilst to apply for the 13 Valleys event participants must have completed at least one 100 mile ultra event in the past two years.
Participants will follow a fully waymarked route with regular checkpoints and feed stations. Whether as a participant, volunteer or supporter, you can be part of the first ever 13 Valleys Ultra event.
More details on the race website:  13valleysultra.com