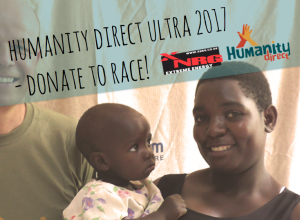 XNRG are partnering again with Human Direct to raise funds and awarenes for operations for children in Africa through the Humanity Direct Tring Ultra.
The run takes place 23rd September 2017.
Start and finish of the 31 mile event is at the Tring Cricket Club, HP23 5NG, the route takes in many areas of natural beauty in the Chilterns, including Ashridge Forest, the Grand Union Canal and Wendover Woods. The "Humanity Direct 50Km Challenge" is run on National Trails and Footpaths and has some excellent markings in the form of signposts or post discs. However, since it's made up of sections of these trails and paths the route will be comprehensively marked with signs and confidence tape.
The event is supported by a course manager to maintain event safety and to manage any serious incidents.
A fully qualified medical crew are in attendance, to give first aid and to manage any serious medical problems in cooperation with the emergency services.
The event encourages participants to donate their entry fee to the cause and/or set up a justgiving page.
More details and sign-up: www.xnrg.co.uk/events/details/humanity-direct-tring-ultra.aspx