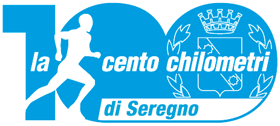 The British womens team for the IAU World and European 100 km Championships 2012 in Seregno, Italy has been announced:
Elizabeth Hawker
Emily Gelder
Karen Rushton
There is no British mens 100 km team.
The race takes place April 22 2012 on a 20 km loop through the town of Seregno. There is a 12 hour time limit though it looks like the course will be open for 14 hours.
The IAU will provide live coverage with pre and post event interviews and updates throughout the race.
One of the all-time greats of ultrarunning, Yiannis Kouros, will be running for Greece.
Irelands team will be:
Men
John Byrne
Michael Collins
Daniel Doherty
Thomas Maguire
John O'Regan
Keith Whyte
Women
Helen Lavin
Resource:
Race website: www.centokmseregno.com
IAU website: www.iau-ultramarathon.org